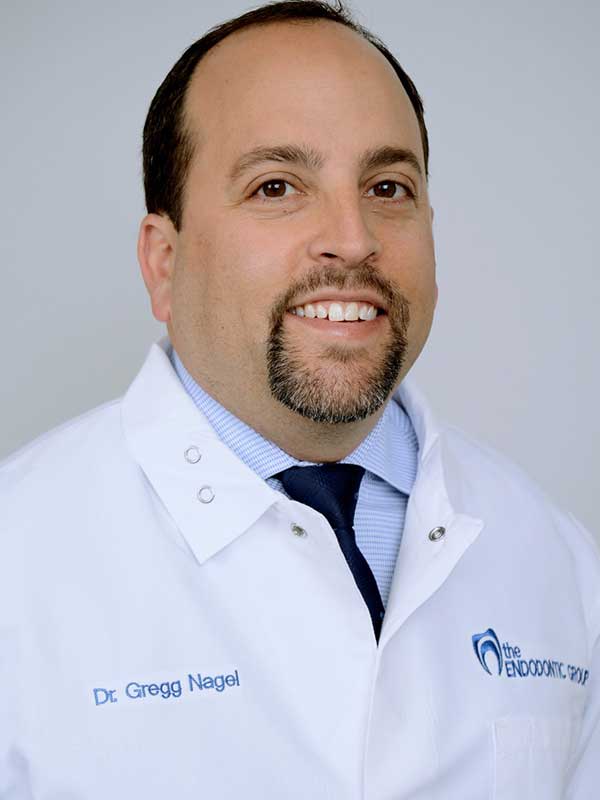 ---
Dr. Gregg Nagel joined The Endodontic Group in 2000.
Dr. Nagel began his education at Washington University in St. Louis Missouri, where he earned his bachelors degree in political science and a minor in business. After college, he completed a fellowship at The National Institutes of Health, researching experimental breast cancer treatment and eventually publishing medical research papers with his colleagues.
After his fellowship at The National Institute of Health, he completed his Doctorate of Dental Medicine degree at The University of Pennsylvania. Upon receiving his DMD doctorate in 1999, he attended Boston University's Goldman School of Graduate Dentistry, where he completed his residency and specialty training in Endodontics.
Following in his father's footsteps, Dr. Nagel joined the Endodontic Group in 2000 to continue the family business. In 2004, Dr. Nagel became the managing partner of The Endodontic Group.
Dr. Nagel is an active member of the American Dental Association, the American Association for Endodontics, the Massachusetts Association of Endodontics, and the Massachusetts Dental Society. He is also a founder and director of the Multi-Disciplinary Dental Study Club, which provides continuing education meetings and symposiums for other dentists. Dr. Nagel is also a former president of the Metropolitan District Study Club.
On his days off, Dr. Nagel enjoys spending time with his 5-year old son Luke and his friends and family. Recently, he has taught Luke to snow ski, and loves taking Luke to discover new places where they enjoy skiing together. He also enjoys photography, running, and volunteering for his favorite charities – The National Multiple Sclerosis Society and the Jimmy Fund.
---