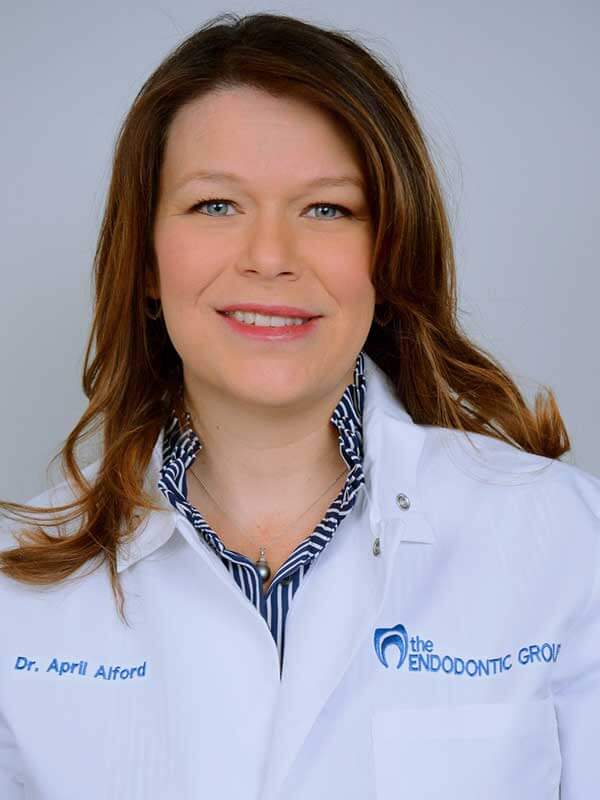 ---
Joined the Endodontic Group in 2015.
Dr. Alford began her education at Westmont College in Santa Barbara, California. It was while she was a college student that her love for endodontics began. Dr. Alford had known she wanted to become a dentist since the age of 10, but it was as a dental assistant for an endodontist that she knew she would become one herself. She obtained her Bachelors of Science in Chemistry in 2001, and proceeded into dental school at the University of Southern California. She obtained her Doctorate of Dental Surgery in 2005 and started endodontic residency that summer at Boston University.
Since 2007, Dr. Alford has been practicing Endodontics in private practice. Prior to joining this practice, she worked full time on the South Shore. Little did Dr. Alford know that becoming an endodontist would also make her an East Coaster.
Dr. Alford is an active member of the American Association of Endodontists, the American Dental Association, and the Metrowest Dental Society. When not taking care of patients in the office, Dr. Alford is spending time with her husband, Gabriel, and their two young sons. She enjoys doing anything outside which includes running, skiing and building sand castles at the beach. Dr. Alford also loves to read and travel.
---